Re:bl Rebloom Luxury Bubble Toner
REBLOOM-LUXURY BUBBLE TONER 
#갈락토미세스 #히알5종 #펩타이드7종 #진정보습
갈락토미세스 성분이 피부 컨디션을 높여 예민도를 낮추고 건조하고 탄력없는 피부를 깨워 진정과 보습에 효과적입니다. 
Re:bl Rebloom Luxury Bubble Toner soothes and nourishes dry skin and helps reduce the appearance of pores for clear, flawless skin.
Active Ingredients: 
***Multi Solution for Skin Recovery
: It contains 5 kinds of multi hyaluronic acid,
Galactomyces 
fermentation filtrate, Bifida fermentation filtrate, and 7 kinds of peptides, which make the skin texture smooth with rich moisture.
***Galactomyces fermentation filtrate: Galactomyces is a natural yeast that helps make the skin healthy, manages skin aging, and provides rich nutrition to the skin. 

***Bifida fermentation filtrate: As a representative lactobacillus that is beneficial to our body. it improves the condition of the skin and makes the skin texture smooth. 
Size: 200ml / 6.76 fl oz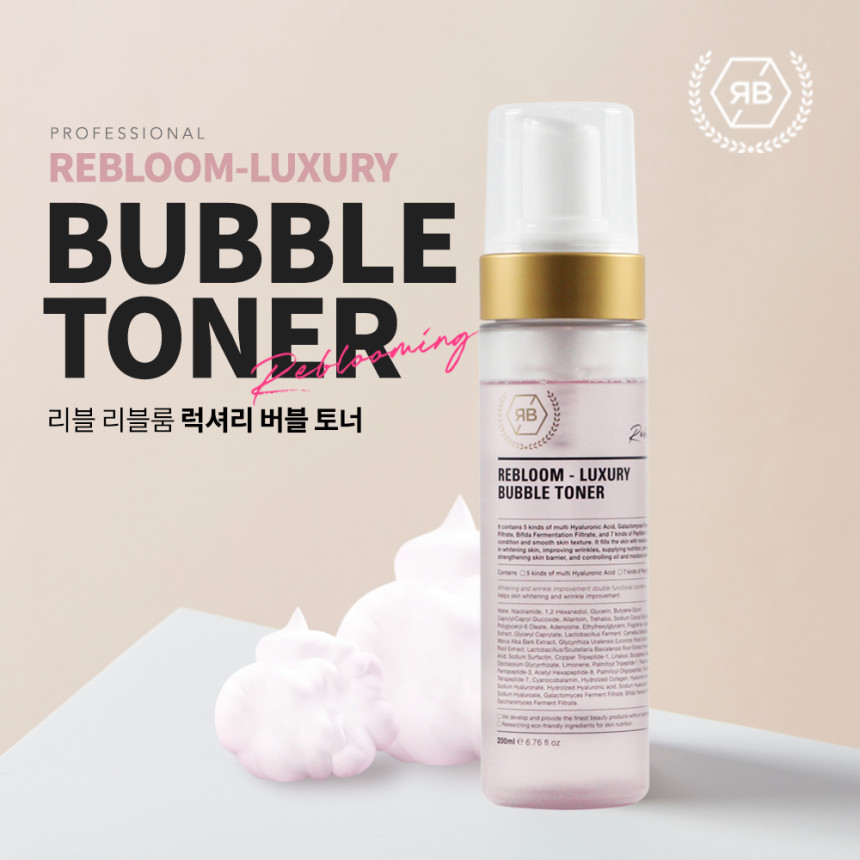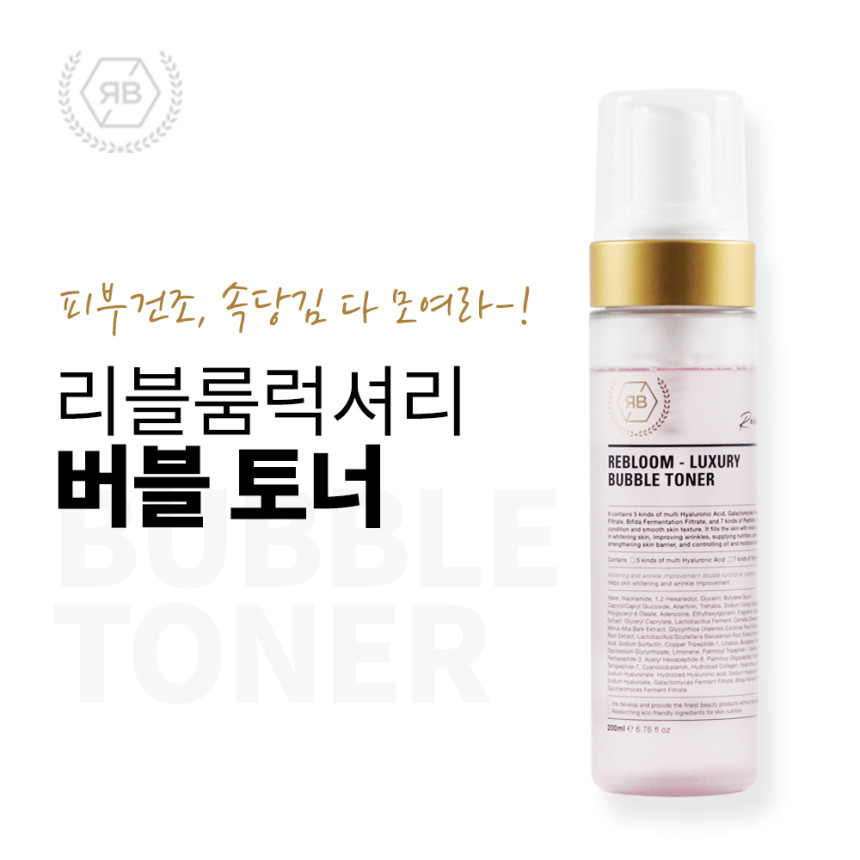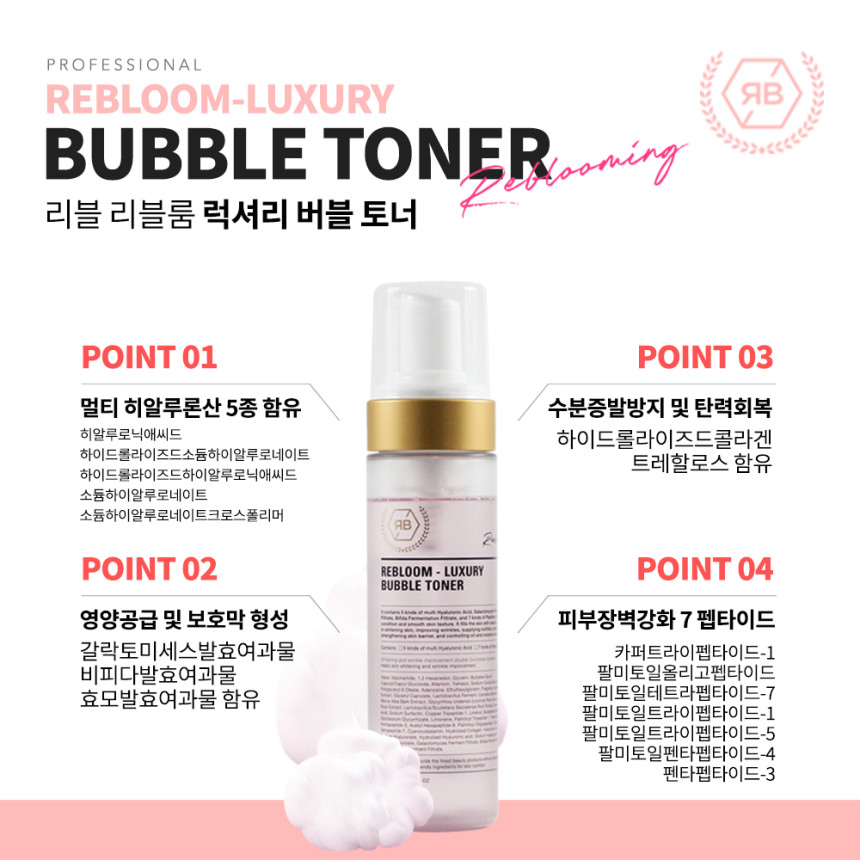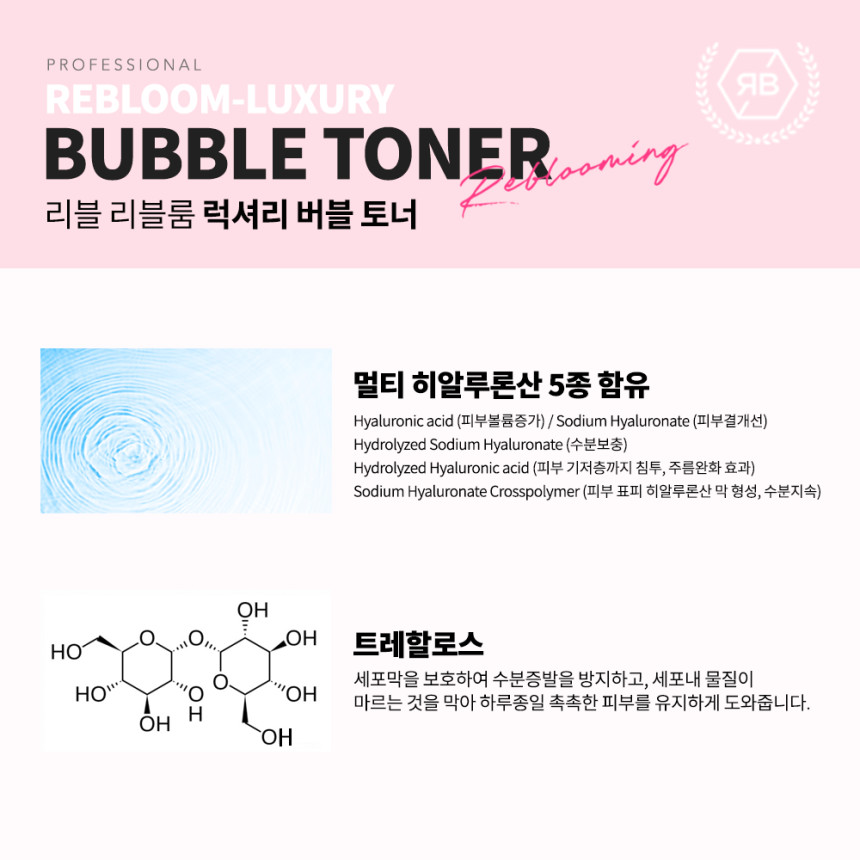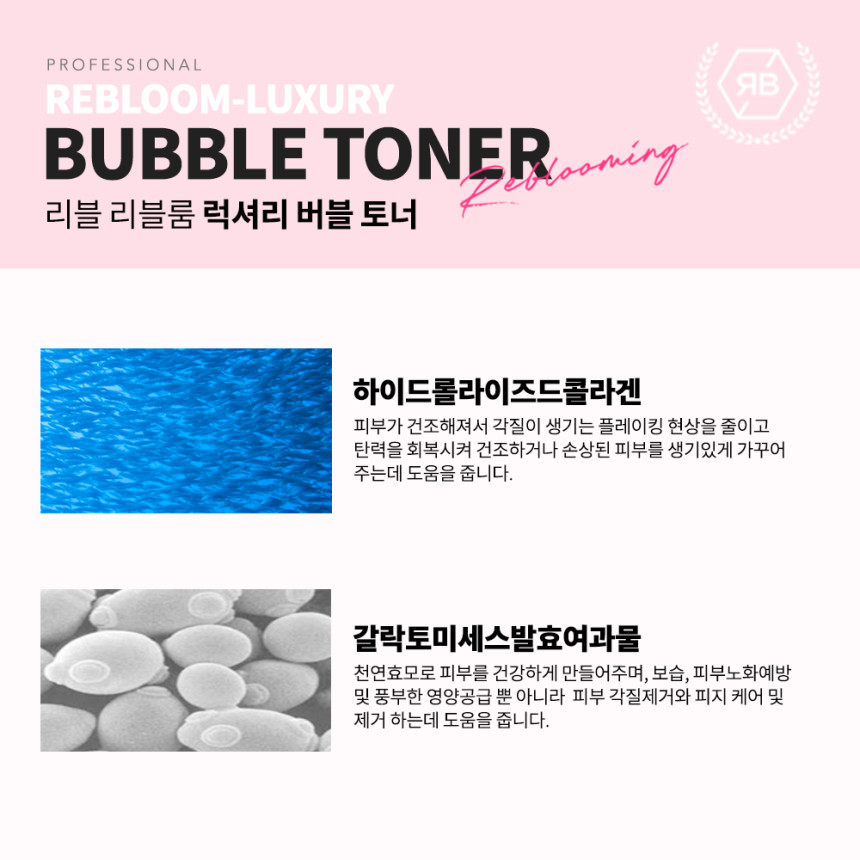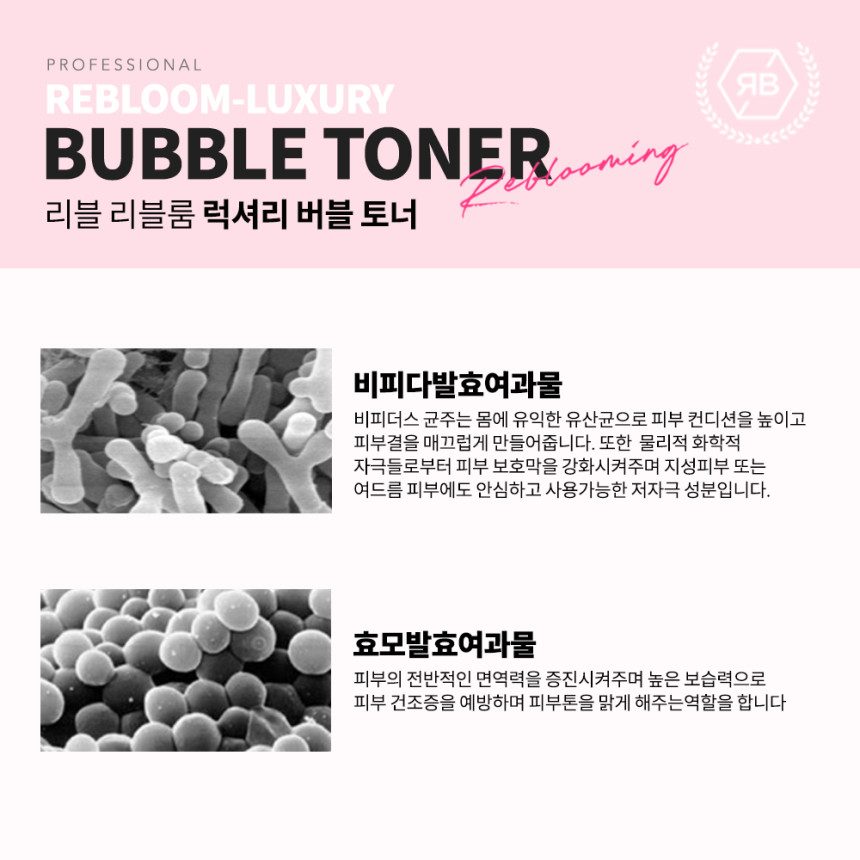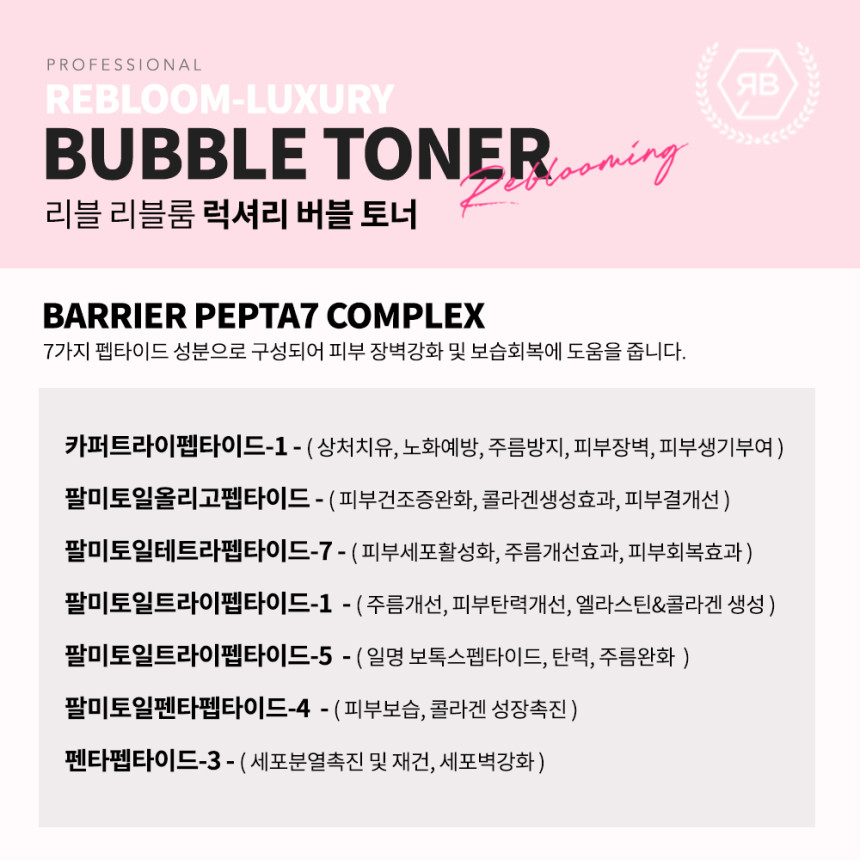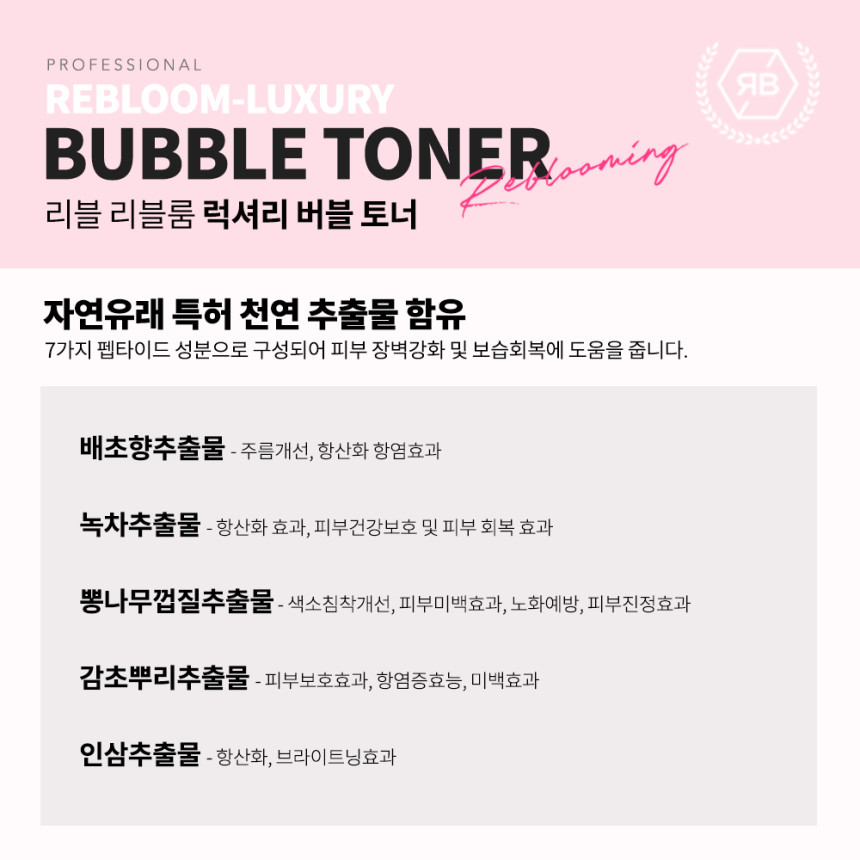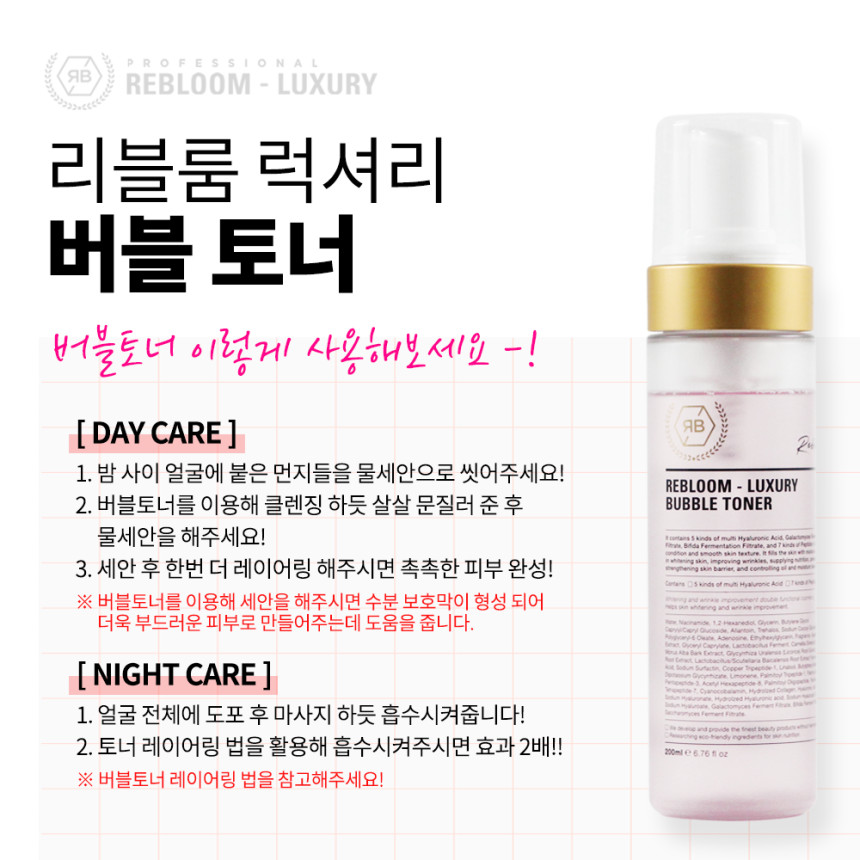 DR+LAB Cos-Medi-Skin
#Cosmeceutical Brand
DR+LAB takes pride in providing gentle and mild formulations that prioritize the skin's health.
Experience the benefits of DR+LAB's specialized skincare line and discover a world of moisturizing, nourishing, hydrating, and glowing skin.
One of the key features of DR+LAB products is our ability to customize skincare based on individual needs.
Whether your concern is moisture retention, nourishment, hydration, or achieving a radiant glow, there is a product designed specifically for you.