Re:bl Peptide Luxury Pink Serum
RE:bl Peptide - Luxury Pink Serum
Brightening and Wrinkle improvement
Luxury Pink Serum contains Peptides and Cyanocobalamin (Vitamin B12) that replenish the dull and dry skin with nutritional energy and makes the skin lively and healthy. 
Active Ingredients: 
Niacinamide: Minimizes and tightens lax pores, diminishes dullness, evens out discoloration 
Adenosine: Helps improve fine lines and plumps up the skin 

Hyaluronic Acid: Attracts moisture to the skin, keeping it protected and hydrated 

Peptides: amino acids that are the building blocks of certain proteins needed by the skin, like collagen and elastin

Cyanocobalamin (Vitamin B12): Replenishes moisture, helping to nourish and rejuvenate for deep, long-lasting hydration

MGF stem cells conditioned media (EGF, KGF, IGF, bFGF, TGF, VEGF) : Prevents skin aging and improving wrinkles
Direction for Use: After cleansing, moisten an appropriate amount on a cotton pad and spread evenly over the face. 

#샤넬세럼 #수분보습 #아미노산 #미백주름기능성
샤넬앰플 10병을 한방에 담아 건조한 피부에 보습과 영양 공급을 해주고 칙칙하고 탄력없는 피부개선에 효과적입니다.  
50ml / 1.69 fl oz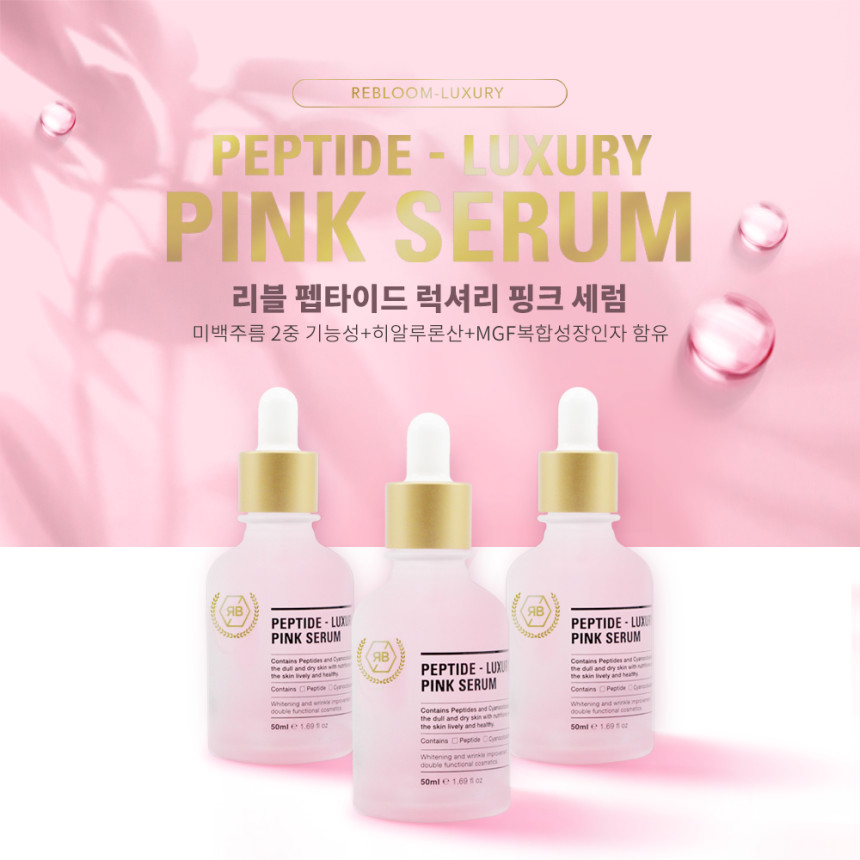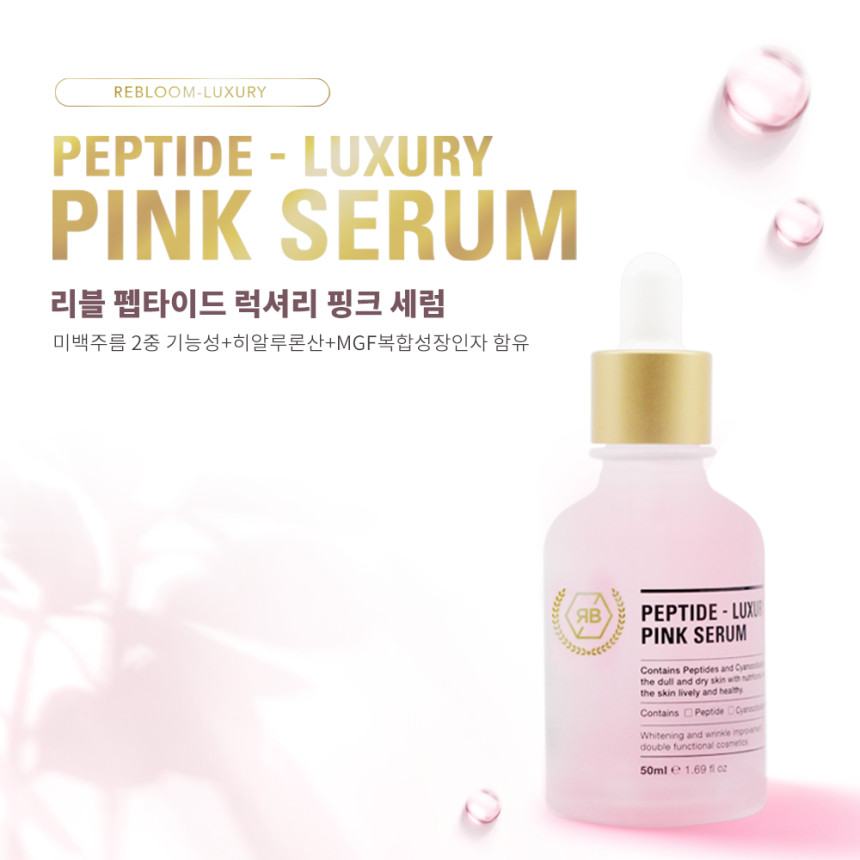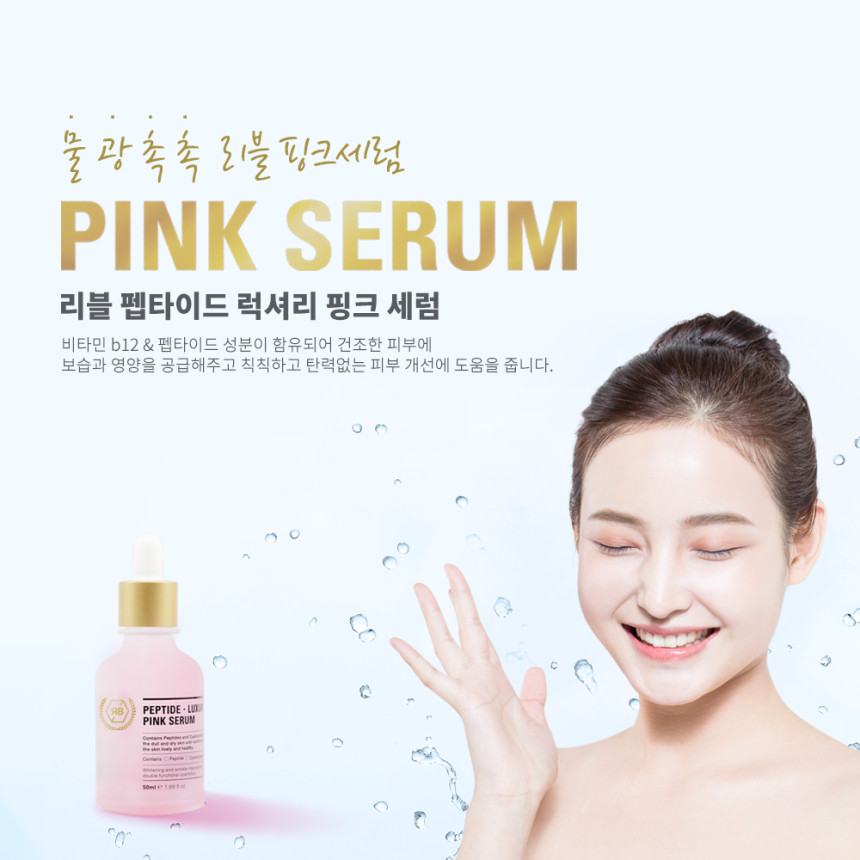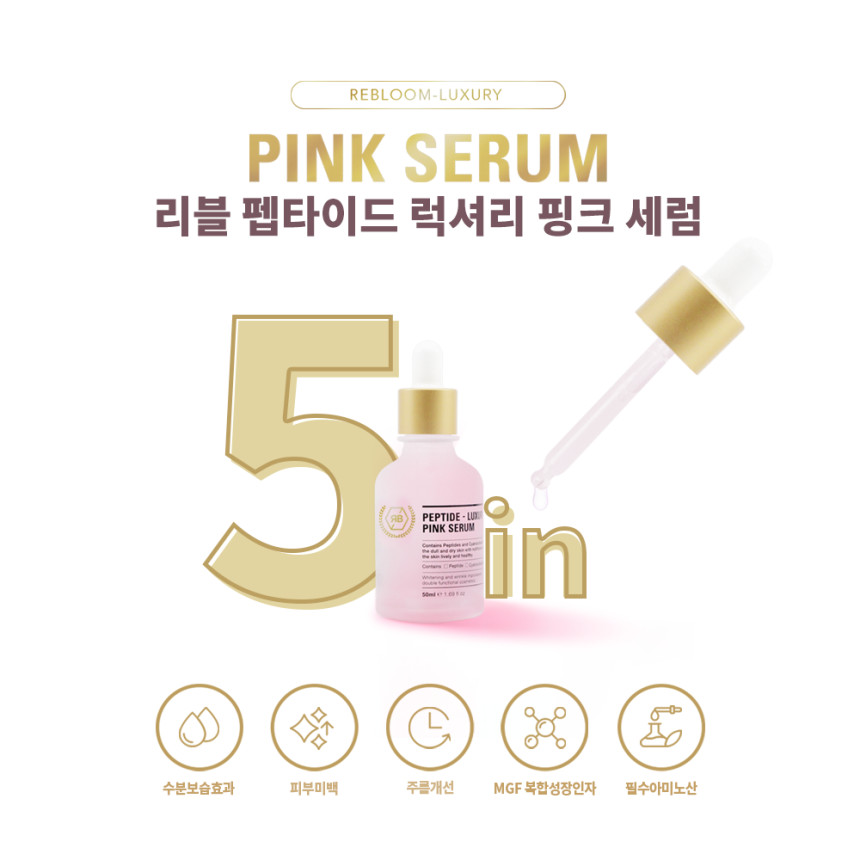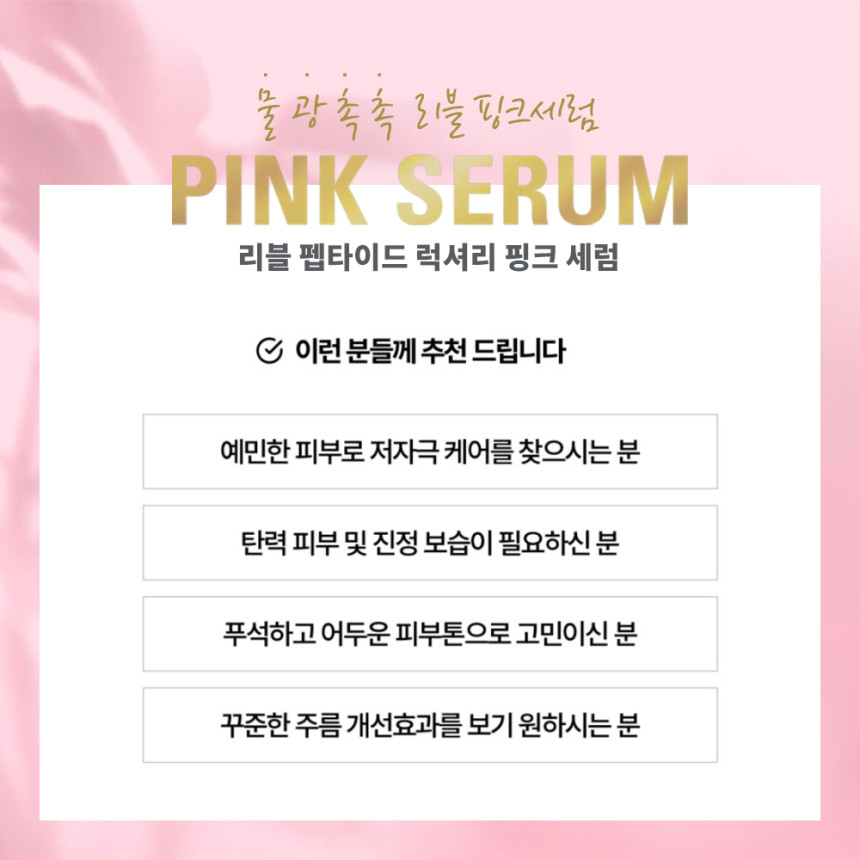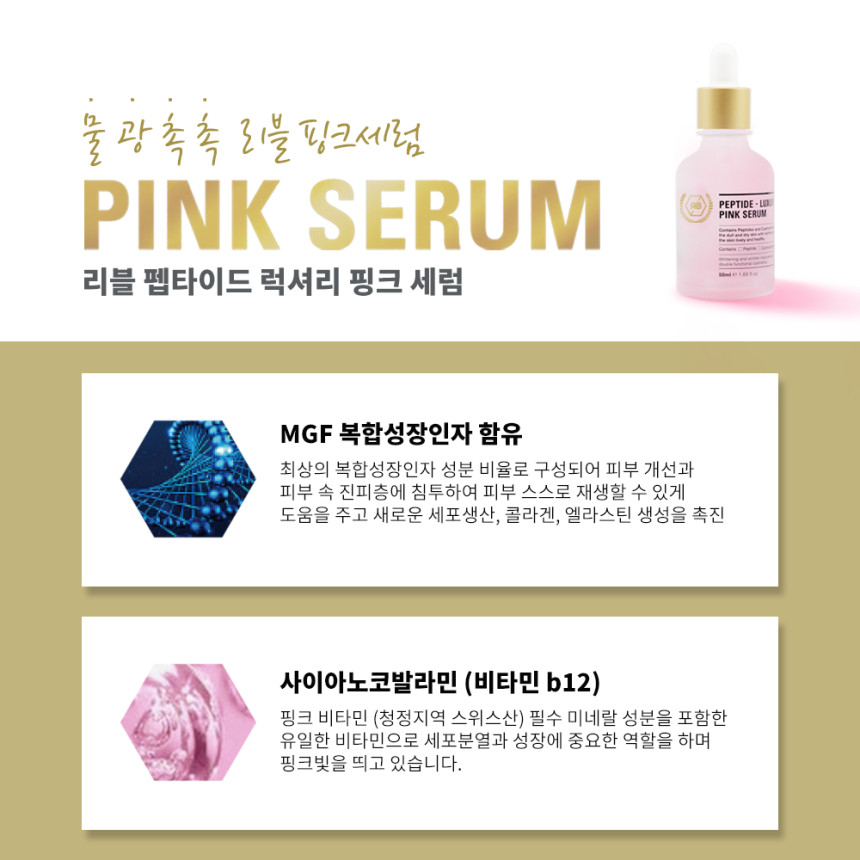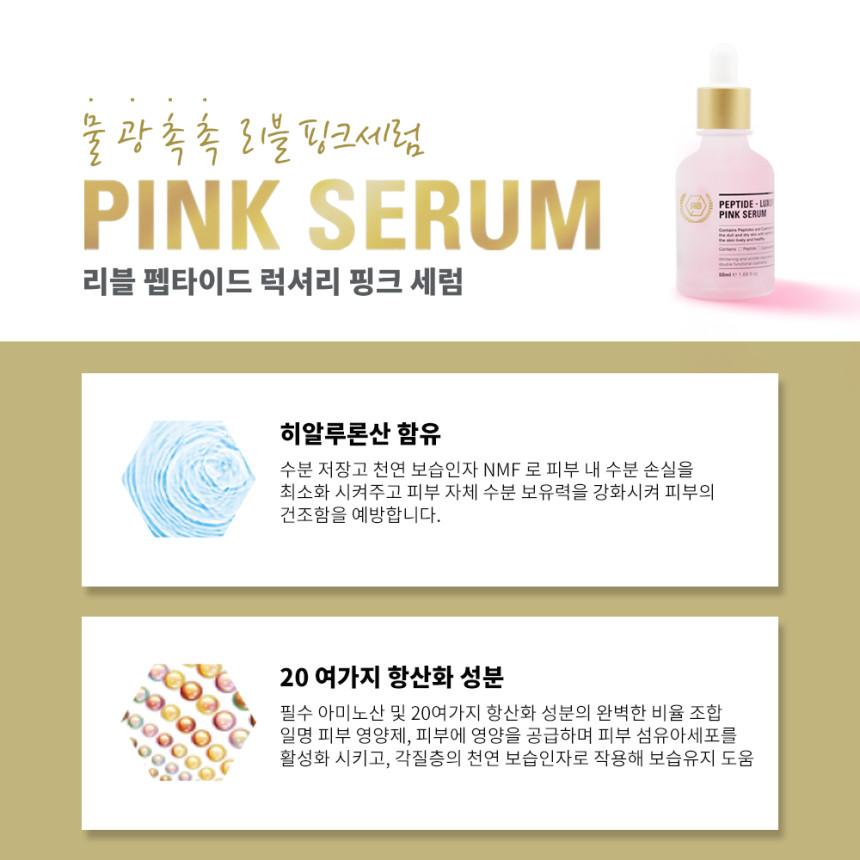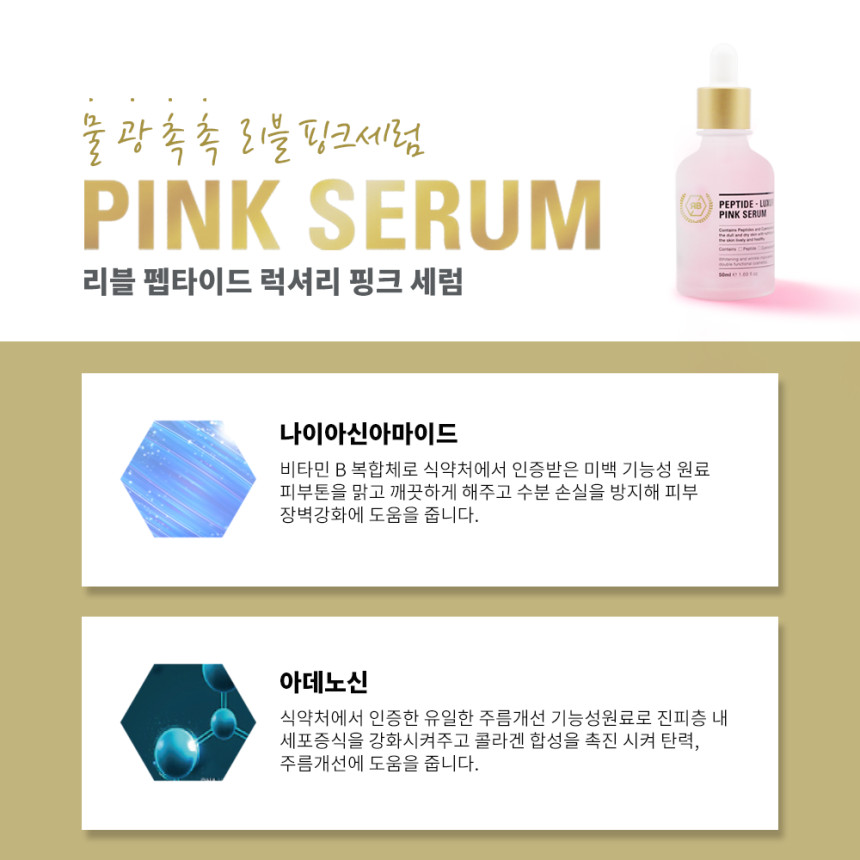 DR+LAB Cos-Medi-Skin
#Cosmeceutical Brand
DR+LAB takes pride in providing gentle and mild formulations that prioritize the skin's health.
Experience the benefits of DR+LAB's specialized skincare line and discover a world of moisturizing, nourishing, hydrating, and glowing skin.
One of the key features of DR+LAB products is our ability to customize skincare based on individual needs.
Whether your concern is moisture retention, nourishment, hydration, or achieving a radiant glow, there is a product designed specifically for you.